PROGRAMS AND SERVICES ADDITONAL INFORMATION
Children will build their creativity and critical thinking skills through exercising game control and basic coding. Classes are designed for learners aged 7-12 years old and are flexible ensuring different skills can be learned depending on their age and ability.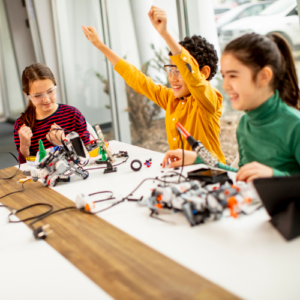 Our exciting STEM camps are designed for children to master concepts of Science, Engineering, Technology and Math through game based learning. Available camps include:
Building with Minecraft Camp
Roblox Game Design Camp
Lego Robotics Camp
Space Exploration Camp
App Inventor Camp
YouTube Content Creators Camp
Virtual Electronics Camp
Students will learn the basics as well as advance their knowledge in programming to the next level! They will do this by using basic coding concepts create games, build robots, and so much more!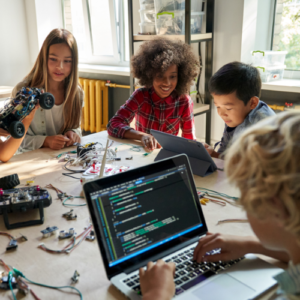 Our after-school classes take a similar approach to our STEM camps. Learners are able to learn the basics of coding and programming in an engaging way. After school STEM classes are also designed for learners aged 7-12 years old. These camps are flexible so that different skills can be learned depending on their age and ability. Available classes include:
Beginner Coding with Minecraft
Intermediate Coding with Minecraft
Beginner Game Design with Roblox
Intermediate Game Design with Roblox
Virtual Electronics
Hardware Basics
We offer year-round one-on-one tutoring for all levels of education. Our approach aims to help learners reach and exceed their academic and career goals. We pride ourselves in creating individualized learning plans tailored to meet the exact needs of the learner and aim to create positive and safe learning environments.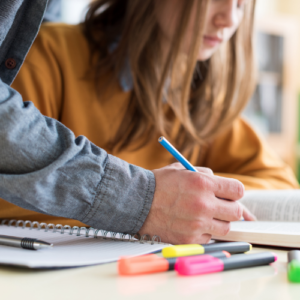 Elementary Tutoring~ ALL SUBJECTS
Junior High Tutoring~ ALL SUBJECTS
High School Tutoring~ ALL SUBJECTS
University Tutoring~ SOME SUBJECTS
Preparation and training for GED in math, social studies, science, writing, and reading and grammar is avaialble. The program is based upon the standardized Canadian GED Program and subject to the learning needs of the individual. We will provide online GED training as well as in person private GED training in a one-on-one format. Throughout the year, we run GED group sessions which operate on specific days and times. Our GED classes can be provided in French or English.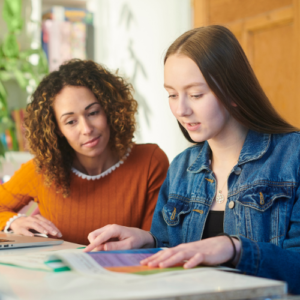 Our team of educators begin with an initial assessment in the areas of language arts, mathematics, science and social studies. This assessment can confirm the amount of time and courses that are required in order to be ready for the GED exam.