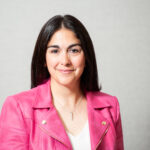 President
Angie De Benedetto
Angie is an entrepreneur with a Commerce Degree from the University of Alberta. She possesses over 25 years of educational experience and specializes in Accounting, Finance, and Business Management. Her experience ranges from working with children to adult learners, as well as assisting students with special needs.  She oversees the corporate development of the company and has sat on a variety of boards to aid and assist in their development.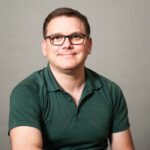 Treasurer
Lee Crawford
Lee holds a Diploma in Computer Engineering from NAIT and over 20 years of experience with Information Technology projects. As a project manager, he has extensive experience with coding and program development. He is highly accomplished in working with executives and leadership teams to create strategies focused on achieving organizational goals.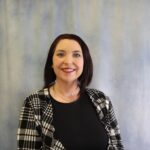 Secretary
Adina Green
Adina is an Assistant Education Manager for a private college. She believes in closing the gap between income and education support and that family income should not determine if you can be successful or if you need additional support. As an administration professional, she has worked in many industries from oil and gas to medical to insurance and education. She has also completed training in many fields such as accounting and bookkeeping, computer training, general businesses, photography, and some great soft skills training and many more. Adina believes that what you put into the world is what you get back therefore spends a great deal of my time volunteering; "I have been a volunteer at the Stollery Hospital for several years as well as held volunteer roles such as coaching soccer and sitting on different executive boards. In my free time I enjoy being active jogging or playing squash or enjoying an evening playing pool (9 ball)".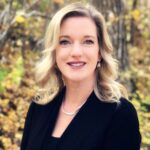 Director
Tiana Rust
Dr. Tiana Rust has a Masters of Science in Health Promotion Studies and a PHD in Psychology in Applied Developmental Science. She teaches Adult Development and Aging, Human Aging: Cognitive Processes, Developmental Psychology, and Introductory Psychology at the University of Alberta. She also delivers seminars about the psychological aspects of retirement through the Retirement Planning Institute.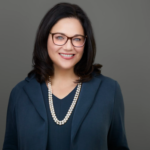 Director
Samantha Kernahan
Samantha Kernahan is a Partner at Prowse Chowne LLP where she specializes in corporate/commercial law with a sub-specialty in intellectual property and information technology law. Before returning to private legal practice, she served as in-house counsel at two post-secondary institutions in Alberta, where her mandates included governance and decision-making, policy drafting, public procurement and management of intellectual property. Currently she advises both private and public sector clients with respect to corporate organization and governance, commercial matters and intellectual property protection. She has long advised clients on sound decision-making in accordance with policy frameworks and the rules and theory of administrative law.